Merchandise
The club has branded merchandise available at great pricing for financial club members.   Come along to the meetings and see our merchandising officers, Sharyn and Josie, and grab your gear.  Or you can email them at merchandise@nautilus-scuba.net.
Stream2Sea Mask DeFog
$15.00
Reef Friendly and Biodegradable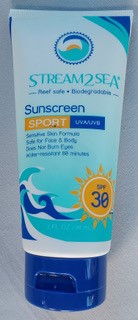 Stream2Sea Sunscreen
$25.00
Reef Safe and Biodegradable SPF  30.
Stubby Cooler
$7.00 
Keep those bevvies cold in a club cooler, with great prices for members!
2023 Calendar
$10.00
The 2023 Calendar is now available, with beautiful photos that club members entered in our recent yearly Photo Competition.
Nemo 32 GB USB
$12.00
Great for taking on holidays to upload your best pics to enter in the next Photo Comp (and it's super cute).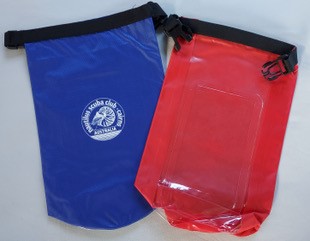 Vapour Dry Bag
$20.00
A 2 litre waterproof bag with outside phone pouch. Useful for small things to keek them dry on day trips eg. Money, Keys, Phone.
Special Order Items
We occasionally have special order items such as this nautilus plush toy – great for Xmas gifts.  Keep and eye on the website/emails or find out at the meetings for updates of what is available
Dive Log Book
$6.00
Choose from the single diver per page or 4 dive per page options.
Dive Log Book Folder
$20.00
Quality canvas folder to store your log book, pen and cards.
Club T-shirts, Polo Shirts and Singlets
The club polo shirt has the logo embroidered on the front and is made from quality quick dry material.  These are $35 each and usually held in stock
The club T-Shirt and Singlets are $25.00 and the design changes each year.   We hold some stock of past designs, but new designs are pre-ordered and paid for when the design is voted on and approved.     The current design for 2021 is the jellyfish – shown here in the tshirt and singlet style.
We like members to wear their club tshirts on club dive days so you are easily recognisable to new members attending
Free Stuff!
Come along to a club meeting and get a free pen and club sticker – just ask merchandising officers Ro and Sharon.  We also occasionally have other free stuff available that has been donated to the club such as the books pictured.
Ocean themed face mask
$5.00
Available in several designs – two are pictured above – these are cloth face masks to keep you looking cool and stylish when having to travel on a plane or go anywhere requiring a face mask.  Machine washable and they have a little wire to improve fit across the bridge of the nose.
Cap
$20.00
These caps have a longer peak than most so are great for keeping the sun off your face.  High quality and look great on.
Mask Tamer
$9.00
Great to cover your mask straps to stop them pulling out your hair.
Beanie
$21.00
Yes – despite being in FNQ, us locals do get cold so a club beanie is a great way to keep your noggin warm between dives.
Microfibre Towels – Small
$10.00
These are approximately hand-towel size – great for drying and looking after your camera equipment particularly the lens.